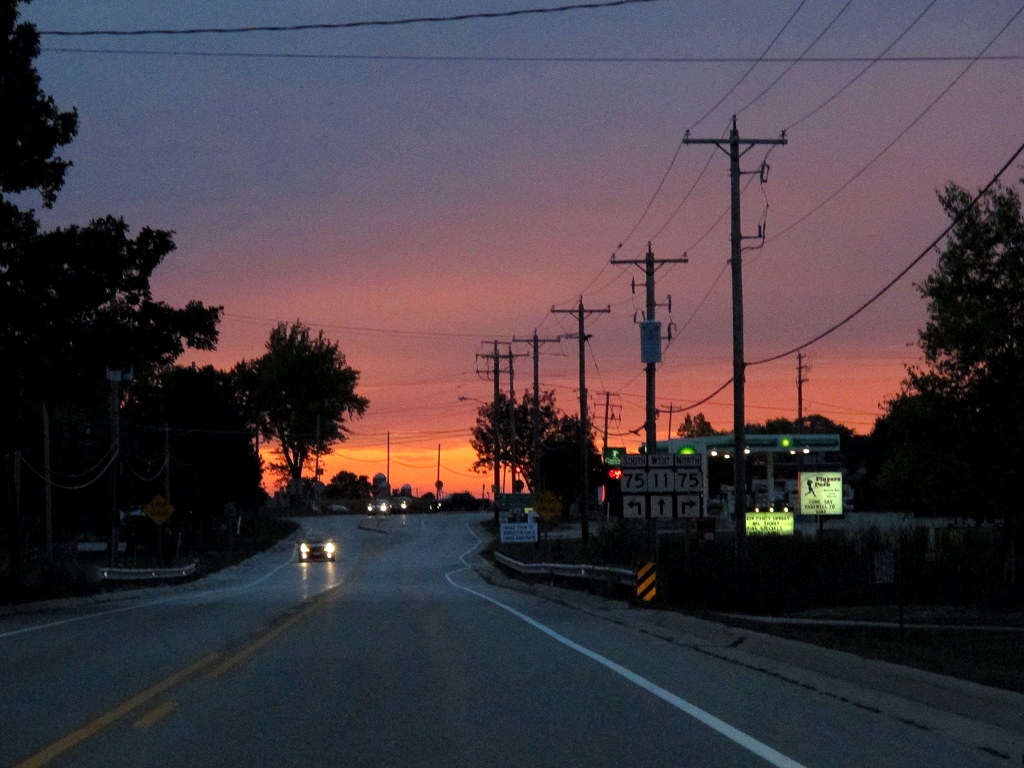 On September, 23rd 2011, when this picture was taken, I drove that road for the very first time. Today driving along here feels like coming home.
It is actually what I think and say, whenever I come to that crossing, no matter if I just went to the next Burger King to use the WiFi. Or come back from a trip to the Barnes & Noble in the area (my favorite place and as I know, one of Nans as well) or from an even further travel to Indianapolis, Sheboygan, La Crosse or Florida. This is the moment that says: home is just around the corner.
On this September day in 2011, I was – to put it mildly – nervous. I had already spent three weeks of traveling through New England and to Chicago with a friend from Germany. After dropping off my friend at Chicago Airport, I got on the way to meet my Facebook friend Nan for the first time in person.
But lets start at the beginning. The story of a very special friendship weiterlesen →